Deck the Halls!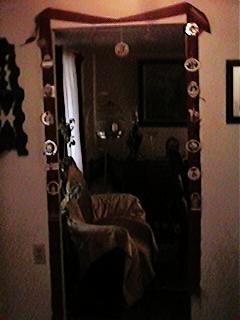 We put the White House ornaments on a velvet ribbon around the door to the living room. David loves this idea as he hits his head on the center one each time he goes through!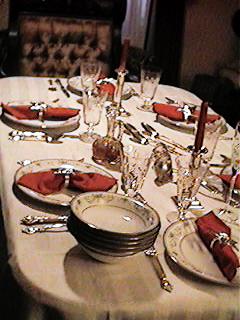 We set the table in the living room. Note the darling Santa Star napkin rings. The sherry is in a lovely cut glass cruet for the snapper soup, and the table is ready to serve the tortellini im brodo. You can't see the champagne glasses, which are off to the right, ready to be filled.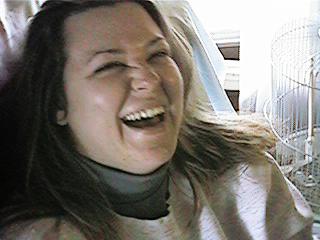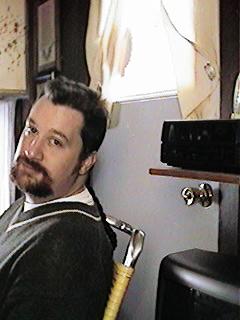 Wendy and Stan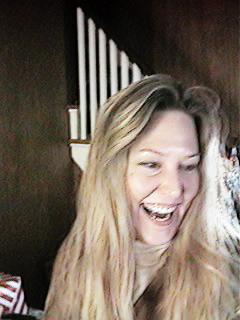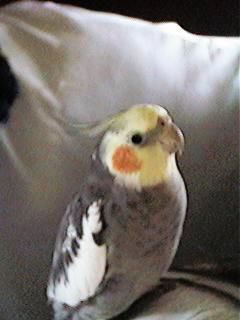 Candy and Bird on Christmas Day
~
And this was our Christmas Present - mid 1800's fish slice and fork.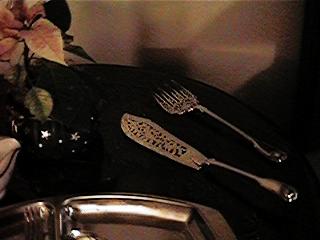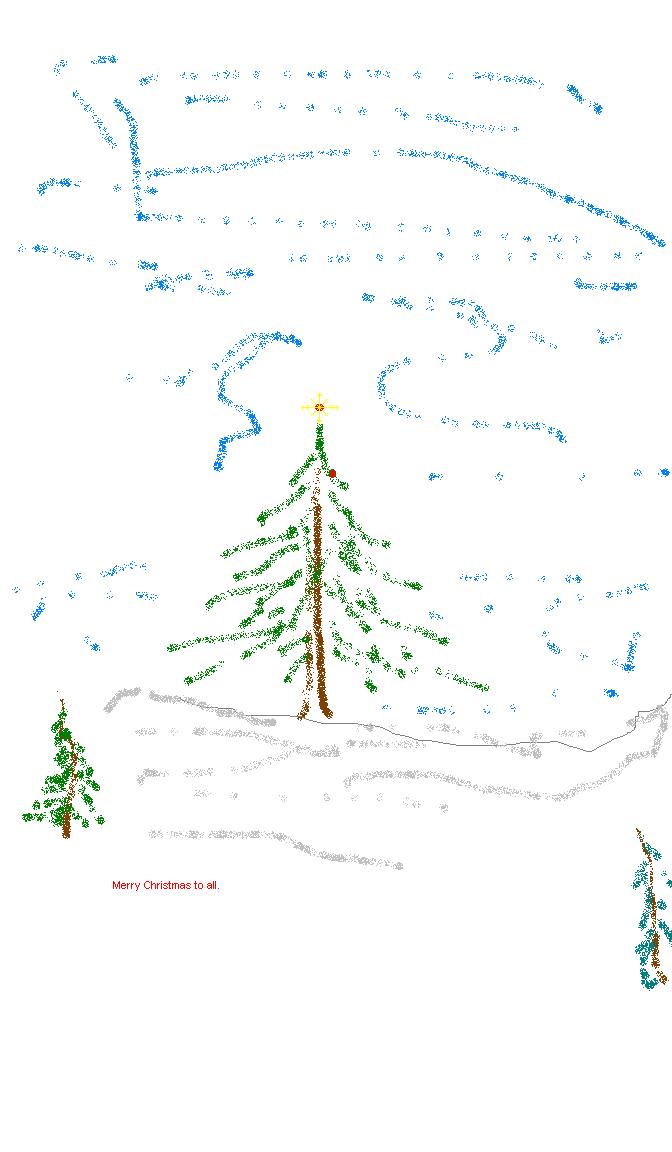 Time to Undeck the Halls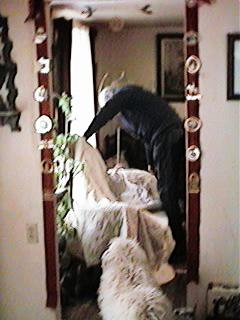 Hope you all had a Merry Christmas!
Best Wishes for a Happy New Year.
Thanks, Lou, for the Artwork.