The Storm of May 31, 1998
It was hot and humid all day. We spent the day out of town and returned to find the power had been off for 1 1/2 hours. No problem. As the afternoon wore on, it became windy and thunder rumbled all around us. When the sky got really interesting, we grabbed the camera: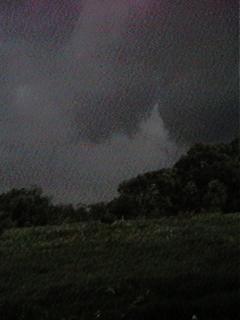 This is the view facing north from the back porch. We would learn later that a tornado was traveling up route 23, which is 1.3 miles from us.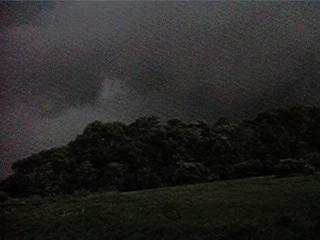 From inside, the thunder and lightening were awesome.
We had a real storm window.
Fortunately, toward sunset the storm ended, and the sun came out: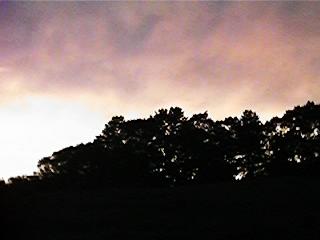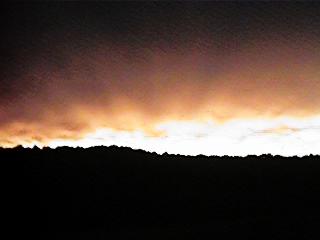 The next day, we saw the damage to the farm across route 23 and to the Wells Cemetery: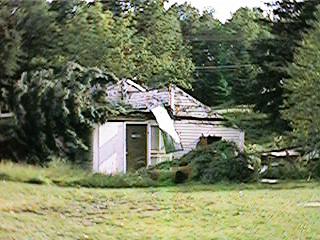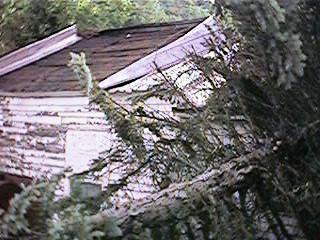 These are of the little house (formerly a schoolhouse) beside the cemetery.
We were very fortunate to weather the storm.
Your comments are always welcome. email by clicking here