Hummingbirds
June and July, 2001

These images were taken from the kitchen window, above the kitchen sink.
The feeder is hung a few feet from the house.

These are a breeding pair. The male is on the left.
When they weren't feeding, they were doing their courtship thing.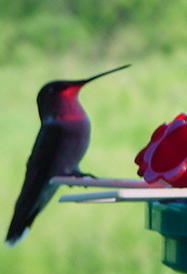 The male is pausing between sips.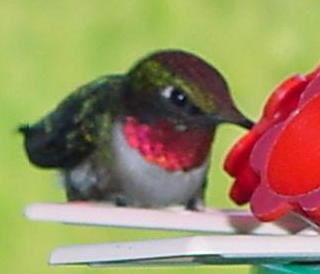 ~
Both are drinking.

This one is a female or juvenile. I don't know how to tell the difference.
If you do, please let me know.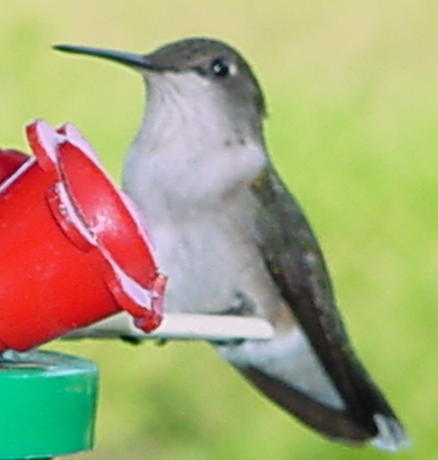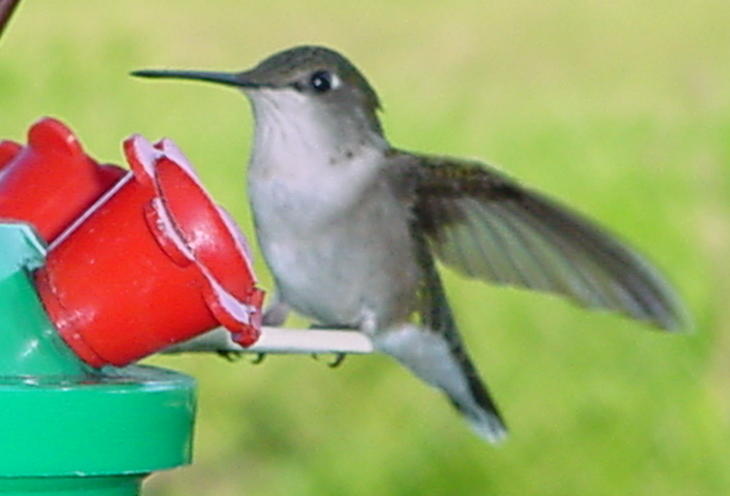 The images above were taken by David.
~~~~~~~~~~
Leslie took the following ones from the front porch feeder.
This is the best, so far, of a bird in flight.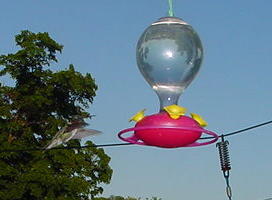 It is not very good, I know, so I'll keep trying.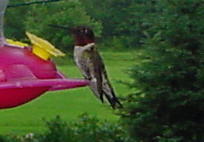 ~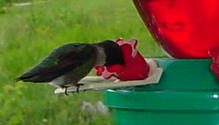 First published
June 10, 2001
Last updated
July 6, 2001

comments always welcome. click