Autumn in the Country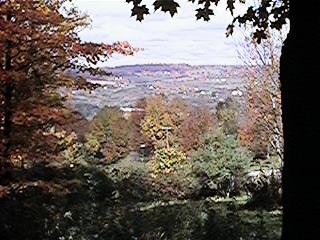 This is the view from the Oxford House. Not a very clear day, but the first without rain.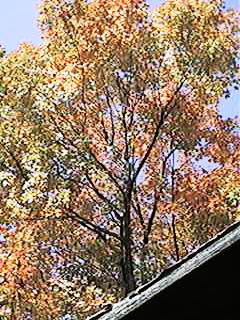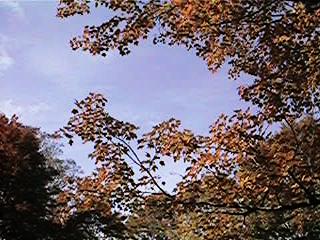 Took these while watching the burn pile - the colors are stronger in real life.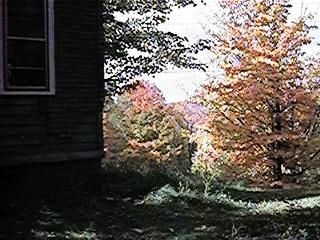 Corner of the Oxford House. Too foggy to see across the valley.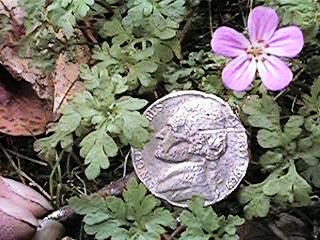 Do you have any idea what this flower is? It grows in a heavy clay soil and moss grows there, too.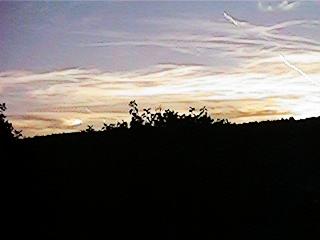 The end of the day brought this image at Way Stead Acres Farm. The sun is setting on the far right, and one-quarter over from the left is a sun dog. It was a lovely day.
Please share your thoughts with us.
Created from photos taken 10/12/98,
Using Netscape Communicator, Page Composer
Happy Columbus Day!