There are six pictures on this page.
If they don't all come in, please
e-mail
.
Thank you.

Frankie Expresses Himself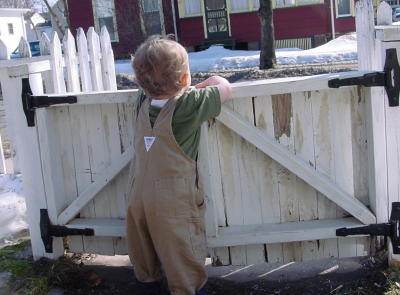 Mean Mommy won't let me
open the finger-pinching gate

to take a walk down the street alone.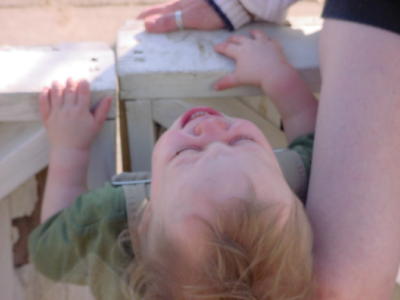 And she won't let me walk off the top step
to see what it's like
when chin and nose hit the concrete.
Guess what I think about that!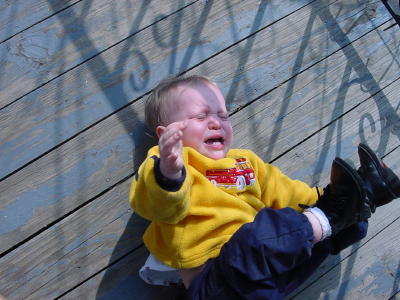 I
It's not easy being a 17 month old kid.
You never get to do what you want.
It's just not fair!
~
At least I get over it quickly.
The rocking horse page is here.
Check out the original Grandpa & Kid.
The October Grandpa & Kid is here.
And the wake-up-happy kid.
Franz at five months is found
here
.
Published 3/18/03
updated 3/26/03
Photos by Gwen or Leslie

Send comments, please.
We love to hear from folks.