There are
seven
pictures on this page.
If they don't all come in, please
e-mail
.
Thank you.
Stupid Kid Tricks
April 13, 2002

Frankie learns to untie Daddy's shoes.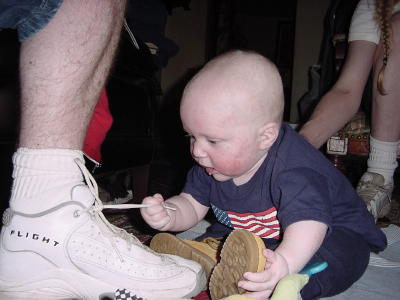 This will be really cute for a while.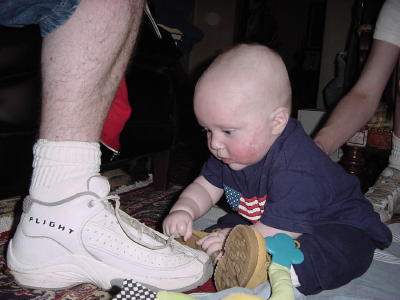 By George, he's got it!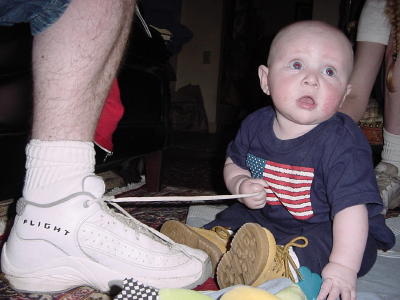 ~
Frankie is at the everything-in-the-mouth stage.
He enjoyed his first scallion.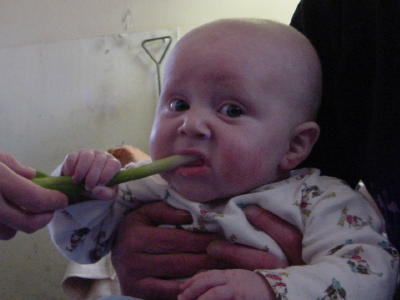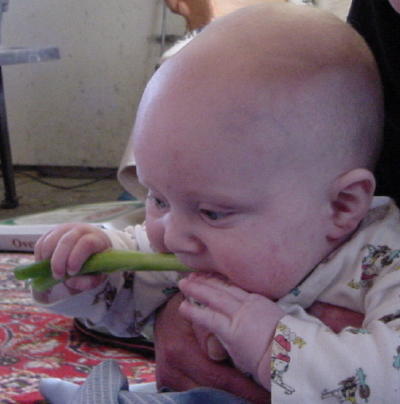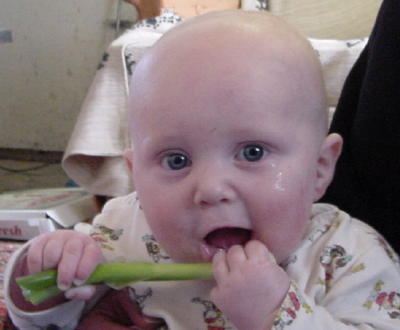 Since that was so good,
we tried him on a slice of lemon.
~
He made great faces, but as you can see,
gummed it into a pulp.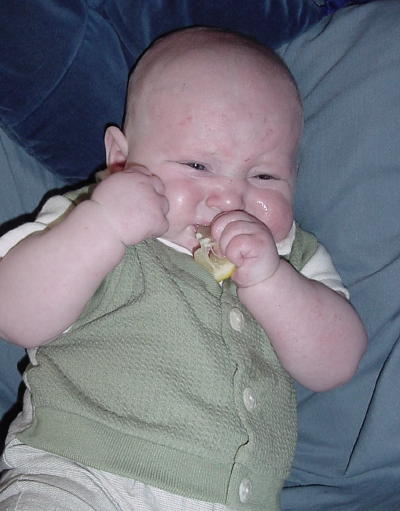 That was enough for one weekend.
Grandpa keeps coming up with such neat experiments.
Can't wait to see what ensues on the next visit!
Check out Grandpa & Kid.
And the wake-up-happy kid.
Published 4/14/02
Photos by David or Leslie

Send comments, please.
We love to hear from folks.