There are
six
pictures on this page.
If they don't all come in, please
e-mail
.
Thank you.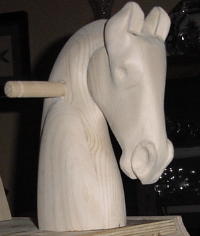 Rocking Horse Winner
October, 2002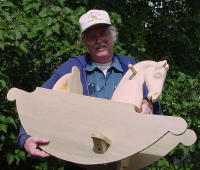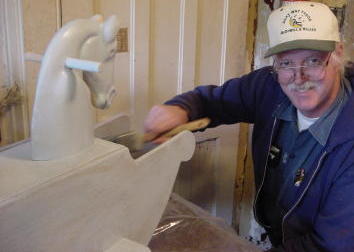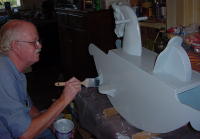 First Birthday Present
made by Grandpa.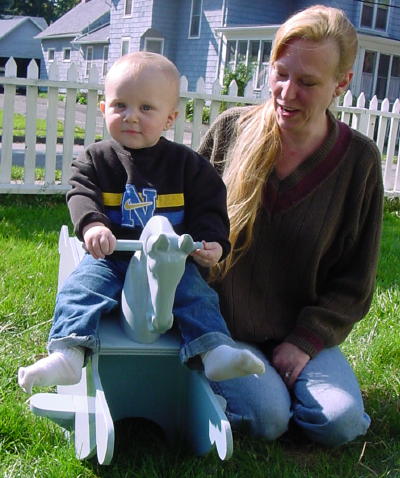 And he's getting the hang of it.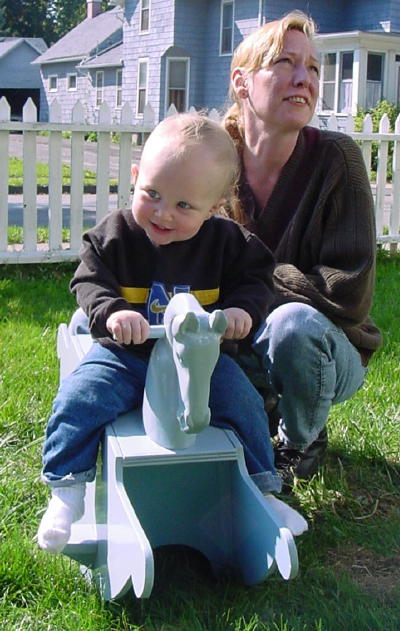 To see some of the neat things Grandpa taught him last spring, click here.
And the wake-up happy kid is here.
Franz at five months is found
here
.
Published 10/12/02
Photos by Leslie or David
Send comments, please.
We love to hear from folks.