There are
five
pictures on this page.
If they don't all come in, please
e-mail
.
Thank you.
Peri Evelyn
Is now two months old.

She was born April 18, 2003 at 7:08 PM
Weighing 7 pounds 7 ounces
21 inches long

...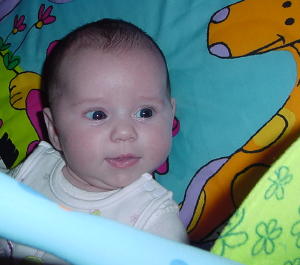 ...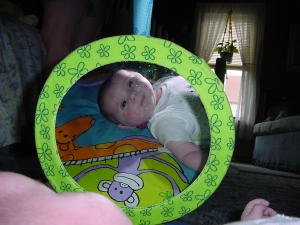 Peri has discovered the fascination of a mirror.
A teenager in training!
e-mail Mommy here.
More Peri Pics Newborn page 1
Newborn Page 2
At one month
At three months.
Published 6/24/03
Photos by Leslie and David

Send comments, please. We love to hear from folks.