There are eleven pictures on this page.
If they don't all come in, please
e-mail
.
Thank you.
Peri and the Hats
April, 2004
Peri's first Bonnet was for her Christening.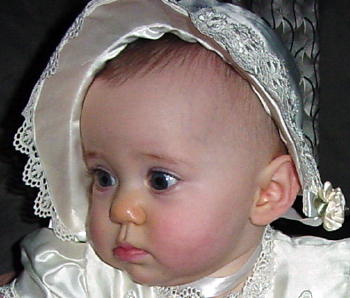 Grandmother Anna made the hat and gown.
~
Daddy contributed his hat.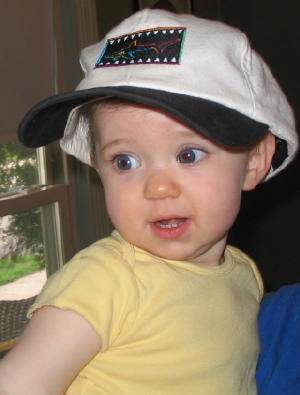 Then Grandpa gave her his hat to wear.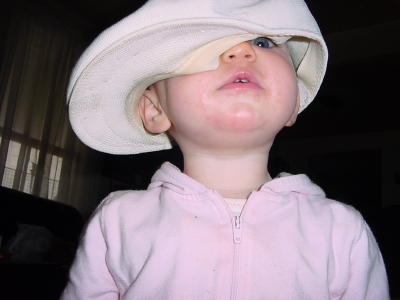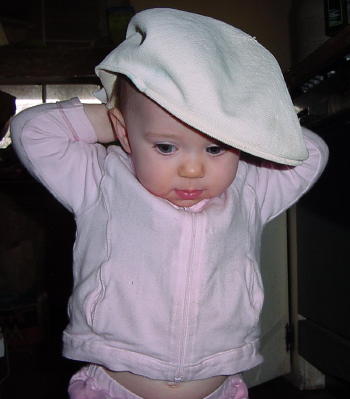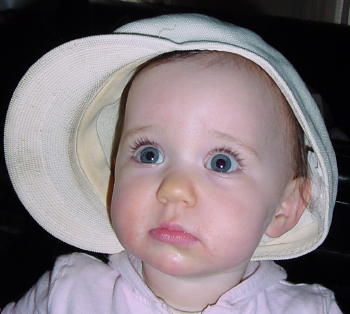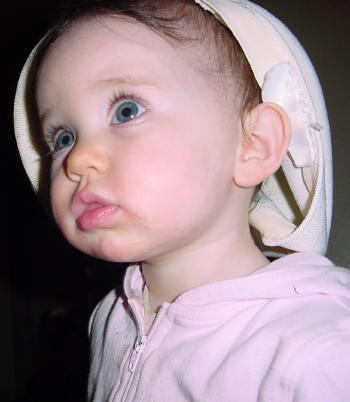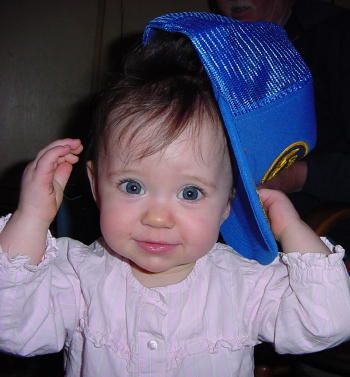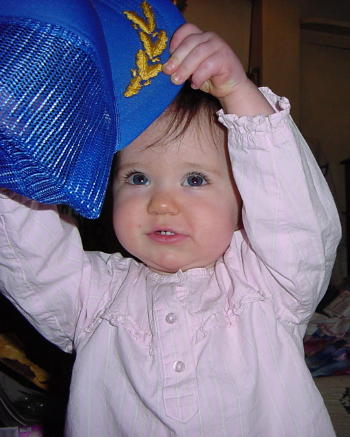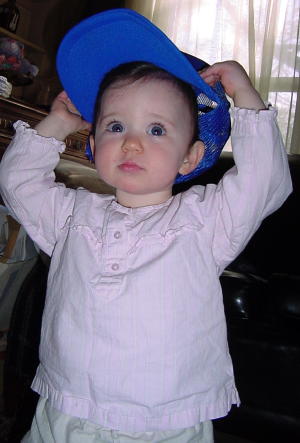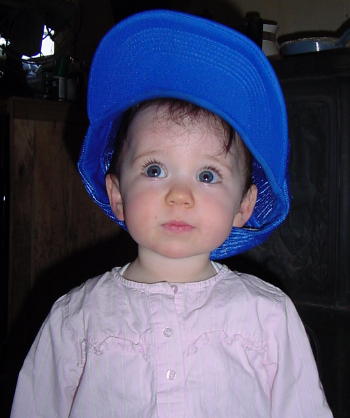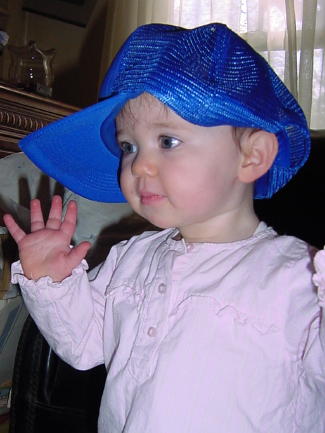 There are MANY pages of baby pictures.
Here's a link to Frankie and Peri pages.
click here
e-mail Leslie here.
\

Published 05/08/04
Photos by Leslie or David or Gwen

Send comments, please. We love to hear from folks.