Franz
January 2003
Photos by Mom and Aunt and Grandpa
.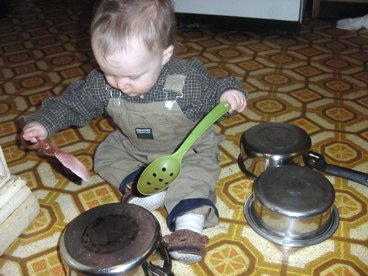 The kid has a future in a band.
~
He likes to play peek-a-boo.

He also discovered the fun of a doghouse.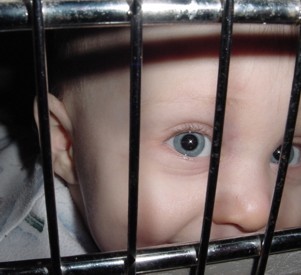 And learned to climb stairs: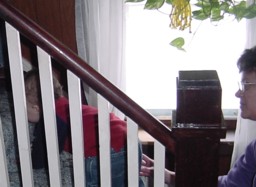 His first adventure in the snow: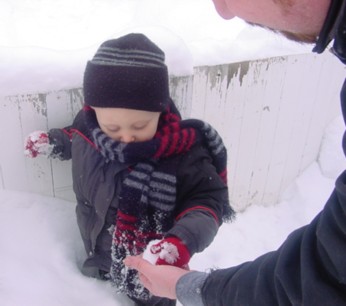 And reading is a favorite pastime.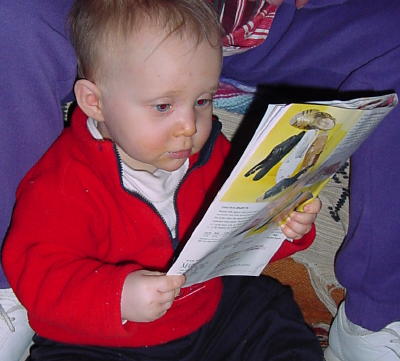 This is a mostly happy kid - but when he saw Mommy and Daddy leaving to pack the car: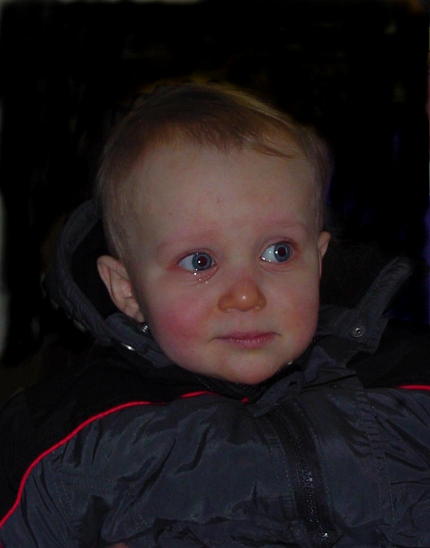 Page published
February 1, 2003
by Leslie

e-mail with comments!