Franz Xavier
Born October 25, 2001, at 11:06AM.
Weight: 7 pounds 11 ounces.
Length: 21 inches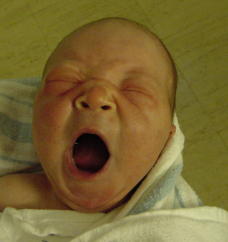 Taken when he was 48 hours old.
Such a HUGE yawn!
He's got all his fingers and all of his toes.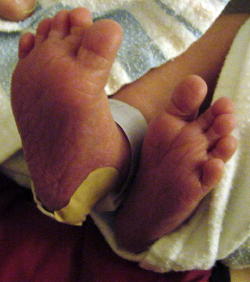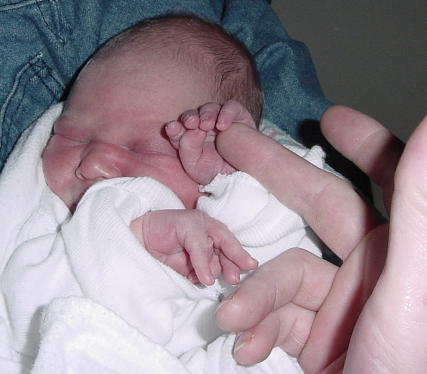 Grandpa's hand is gigantic!
Father and Son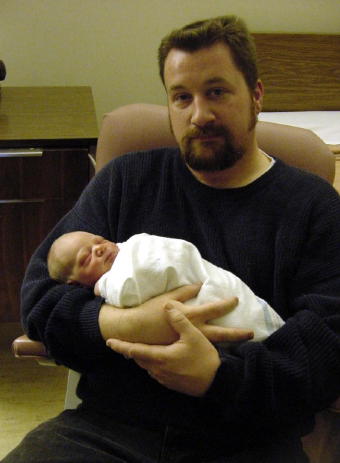 Franz is 32 hours old here.

Three generations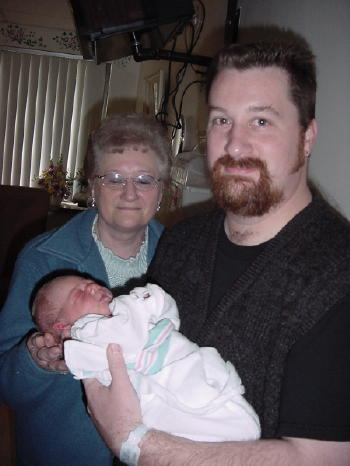 Proud Grandfather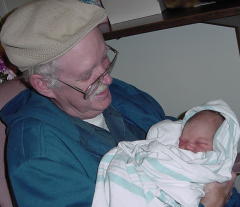 Enough already - no more pictures....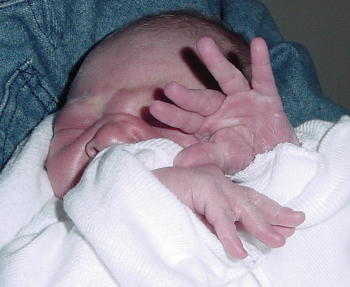 If you would like these pics e-mailed or at higher resolution, please e-mail us.