There are five pictures on this page.
If they don't all come in, please
e-mail
.
Thank you.
Frankie and Mommy and Daddy came to visit.
February, 2004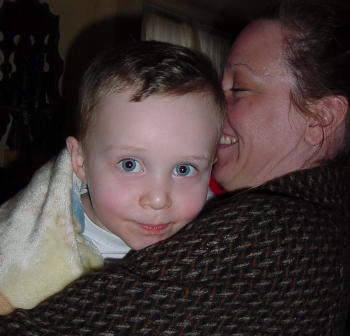 Lots of new toys to play with.
It didn't take him long to get the hang of the viewmaster.
The tongue helps move the vehicles along the wires.
Who cares about nutrition.
Froot Loops make a delicious breakfast snack.
Two Bwoo Ones
A Greem One
Mmmmmm.
I sit in Krappa's Chair.
There are MANY pages of baby pictures.
Here's a link to Frankie and Peri pages.
click here
e-mail Leslie here.
\

Published 02/18/04
Photos by Leslie or David

Send comments, please. We love to hear from folks.