There are
four
pictures on this page.
If they don't all come in, please
e-mail
.
Thank you.
April 13 and 14, 2002

Here's the kid with Grandpa and Great Grandmother.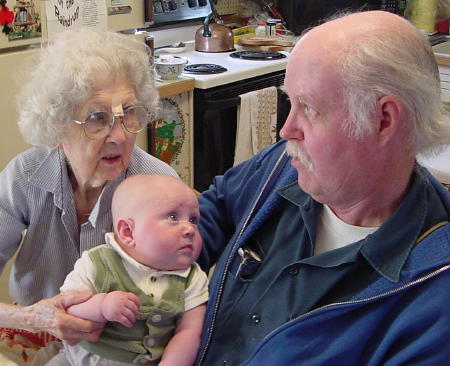 Diddle Diddle Dumpling,
My son Franz,
Went to Bed
With his socks. . .
on his hands.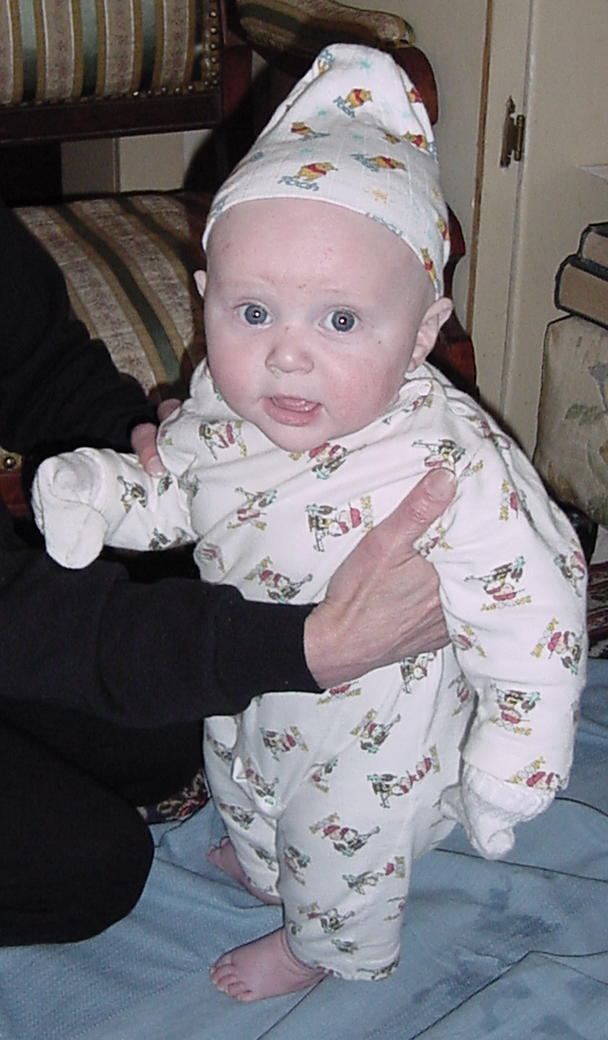 This kid wakes up happy!!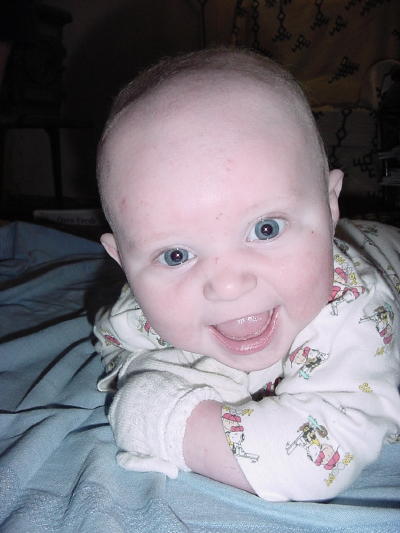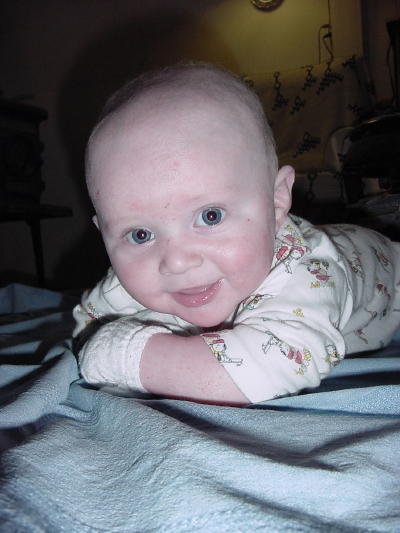 We had a fun weekend watching Stupid Kid Tricks.
Check out Grandpa & Kid.
Published 4/14/02
Photos by David or Leslie

Send comments, please.
We love to hear from folks.