There are eight pictures on this page.
If they don't all come in, please
e-mail
.
Thank you.
Frankie is almost 22 months old.

We had balloons to celebrate Aunt Gwen's birthday.
They make a great toy.
Frankie is starting to put words together: "I get it bawoonz".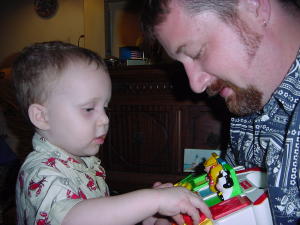 What does the cow say? "Moo".
Frankie enjoys exploring and loves to be outdoors.
"Side? side?"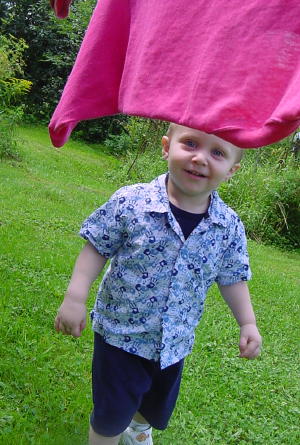 Frankie helps with the laundry.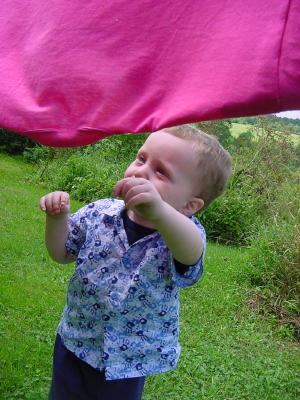 "Hep!"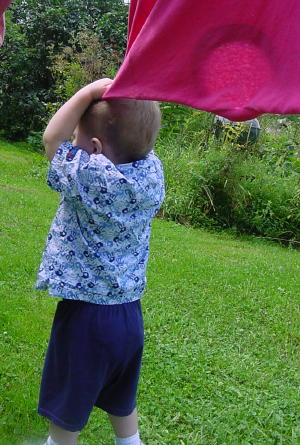 I am NOT touching it!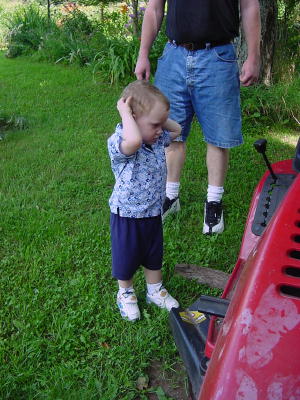 It's so awful to be told, No!"
Published 8/22/03
Photos by Leslie and David
Send comments, please. We love to hear from folks.