First Christmas
of
Franz Xavier
2001
Our little elf had a fun day!

Here he is with Mommy.
The family arrived on the 23rd. Dinner was delicious, followed by presents.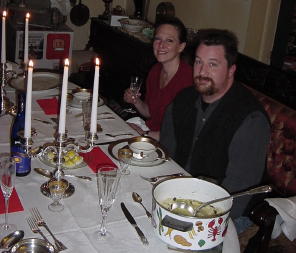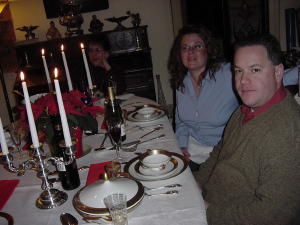 ~
The next morning, off to Great Grandmother's for brunch and more presents.
~
A grand chorus of "O Come, All Ye Faithful"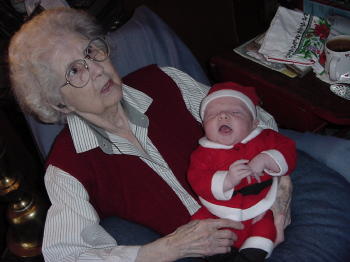 ~
Followed by a game of "Can You Rub Your Tummy and Pat Your Head?"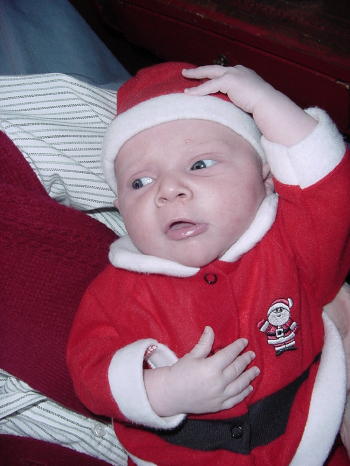 Auntie Gwen settles the little tyke who is definitely ready for a nap.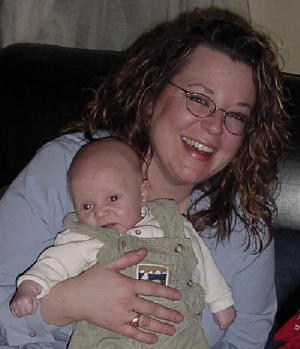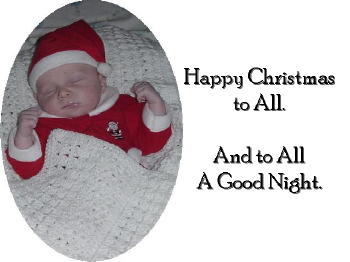 If you would like these pics e-mailed or at higher resolution, please e-mail us.